So, soccer is weird. Sometimes we are really happy about very little accomplishments to the common eye. For instance, this man who plays basketball always told me that it was more fun to watch basketball because there's this huge ball, huge people, a small net, and a million points. In soccer, we have one HUGE net, and we get very excited about one little ol' goal (his words not mine). When you read this, bare in mind that us soccer players don't get to score a ton, so we take pride in the little things.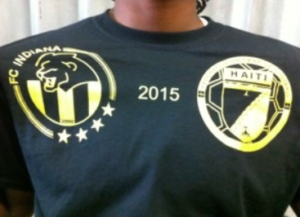 Onto the game against Australia. Now, before I tell you the score, if I even will, let me tell you that I've played with this team for over three years and I haven't seen them play this well in a very long time. Discipline. That is one of the demons in any professional athlete wanting to get better. Don't eat Taco Bell. Don't eat donuts. Don't eat all the best worst food in the world. How? Discipline. And just for the record, I eat all of those things.  We had SO MUCH discipline. And that is a struggle for all teams playing in a new system with new teammates. You want to default to doing what feels comfortable instead of what the "team plan" is. I fall accustom to this often. Especially when I am forced to not run when it feels like I should. Discipline. I need more of that.
The team looked amazing. Did I mention that Australia is No. 8 in the world right now and it wasn't a blow out! They scored all of their goals within the first 30 minutes. Then we got disciplined. And they didn't score again. It's amazing what an underdog (and I only say underdog because Haiti isn't even in the top 50 teams), it's amazing what we can do if we stay disciplined. I am always amazed by my team. The strength. The will to continue. The pure ability for our forward, Manoucheka Pierre Louis to do a bicycle kick mid-game! I almost forgot about that. Again. Amazed.
So, unfortunately, I had to leave them again, BUT they get to go home when they haven't in a very long time. Families are missed, their home cooked meals are missed, and of course, being able to speak their own language ALL the time is sorely missed.
Even though I can't wait to play with my sisters again, it's great that they are going home to see their OTHER loved ones. I am so proud to have had the opportunity to play with my team tonight. M'ap sonje ekip mwen!