The last game was a weird one. Long drive yet again. We have to figure out our away game routine and fast. It was also the first game of the season on grass. We've been spoiled with our amazing home pitch.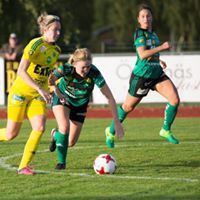 As I look at that first paragraph of this here blog, I realize it already sounds like excuse after excuse. That's not what I should be writing. At this point in my career, I should realize that all of those external factors are SO MUCH less important than the heart and soul you bring to the game. So, I'm that case, we did not bring quite as much of that as we should have. Whatever the reasons behind that.
First five minutes, my teammate Karin works some magic with her magic feet and takes a shot. It hit the cross bar and fell right in front of me and the keeper. Time slowed down. It was at an awkward height so I lunged into it with my head. I couldn't have been more than 8 yards from the goal line. I throw myself towards the ball and it connects with my head. Will it happen again? Will I score the opening goal in the opening seconds of the game giving us the momentum to bring it to this team? No. Not I wouldn't. I hit it directly to the keeper.
Again, this is where I should, as a veteran playing with 25 years of experience in this magnificent game, brush it off. But I couldn't. It replayed in my head over and over and I kept getting more and more in my head as the match went on.
As the game went on, we played hard, fought hard, but just weren't playing together as one unit like the games before this one. Then, a turn over in the middle lead to a ball out wide and a slow near post shot that snuck passed our keeper. We were, for the second time in the season, trailing 1-0. But this time we weren't bouncing back. We weren't coming with vengeance every time we got the ball. We were struggling.
Then, my trusty little big sister, Matilda, yes….her again…takes a ball and dribbles straight down the middle and takes on both center backs simultaneously and one of them takes her down. Whistle blows. Free kick right outside the box. Matilda consults me about near or far post options. I say near post over the wall. She hits it. We're back in the game 1-1.  The score stayed like that and it was our first "non win."
I was disappointed in myself from that first opportunity and let it stay with me long after the game was over. Then I watched the game film. I was actually marked, had no angle and the keeper did an awesome job. What I remember as an open net with no defender marking me and a blatant miss, was actually a much tougher goal to score than I gave myself credit for.
It goes to show, sometimes in life, we beat ourselves up for simply doing our best. I'm not sure why. What is supposed to happen always happens and I've learned I'll either find a lesson or a victory in it.