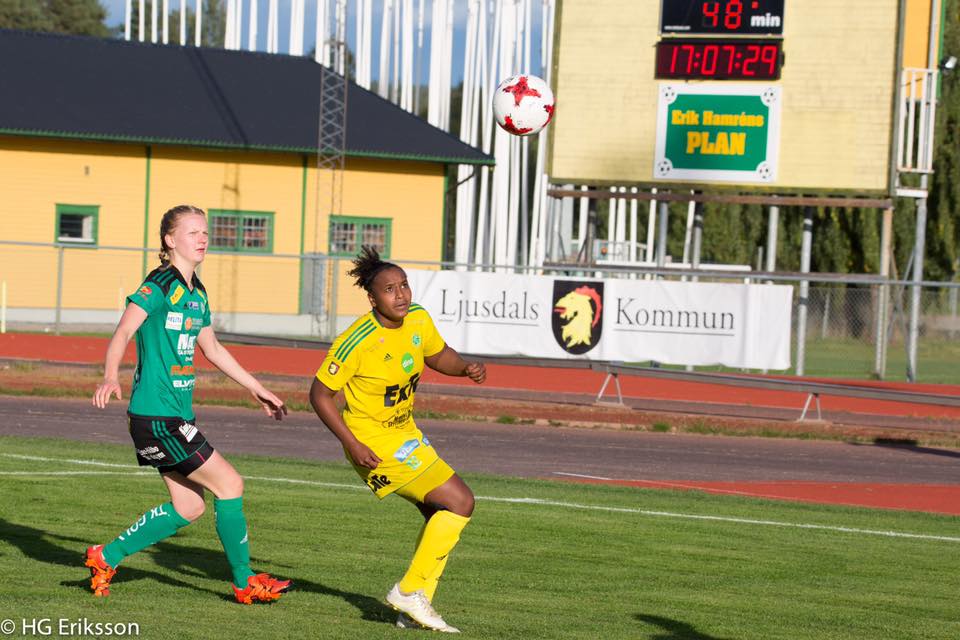 Alright folks. Here we go. Last season in Ljusdal, I didn't write. As you can see, I wrote after every single game my first season here. That was because I made a huge splash and I'm a very proud Haitian woman and only want to portray strength and glee to all who read my stuff. BOOOOOOO! This season, I'm going to write the good, the bad, the weird, the fun, the sad, you name it. I'm going to write it. I'm doing this because I believe that you all deserve that. And it's always good to write down experiences honestly so that you can experience them twice!
So, our first league game in 2019! I'm going to tell you the short version. I arrived on Thursday April 11th. Surprisingly not jet lagged. Ready to take on the season. I also genuinely thought that I would come Thursday, train Friday and MAYBE play a few minutes on Saturday in our first league match. Yeah, that didn't happen. I started and played 77ish minutes! On 4 hours of sleep!
This game meant a lot to me actually. I've played against Bollstanäs almost every year that I've played in Sweden. It's my best friend's club and I have a lot of respect for them. I wanted to be in this game, I just didn't anticipate that my coaches would play me! But so so so so glad they did! First half was shaky. We got scored on very early and I think it rocked us. But only a little. We had chances. We made some weird decisions in the final third and a few of us weren't playing like the bad asses we are. I'm one of them.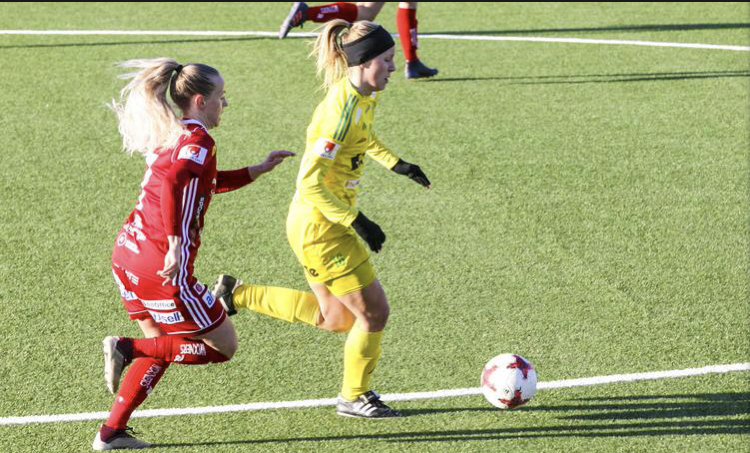 Second half though. We were stronger. Plain and simple, we were stronger. This team won the whole league last season. But we were knocking at the door. And Matilda, yes, the Matilda who I spoke about constantly in the 2017 posts, did the damn thing. She is brilliant beyond words in tight spaces. Top of the box, she wiggle, she danced, she broke ankles, she scored! Ten minutes into the second half! That's when we reallllllyyyy started going at them. Ten more minites ish pass, My Ellika, the gal who was the batman to my robin my first season, shoots and scores! And IT. WAS. BEAUTIFUL! I'm so proud of my girls!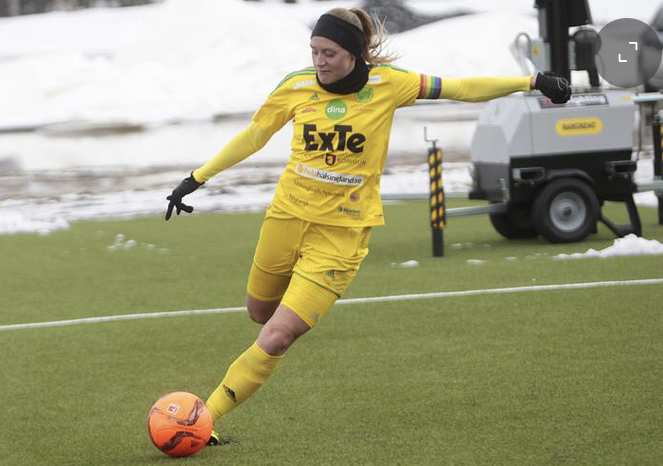 Ten minutes after that… I cramped. So I came off. Ten minutes after that, in the 87th minute. They got a goal. The score ended 2-2. Crazy though. We could've given up. They scored 6 minutes in. Plenty of reason to feel defeated and worried. But that ain't us. We are fighters. We will always be. Can't wait to show this community that WE ARE BACK!!!!!!!!!!