Have you ever caught yourself asking "why me?" Why am I not taller? Why can't I run faster? Why is it that my sister got the long hair? Obviously, I've asked a few "why's" in my day. But do you ever notice that we only question life when it isn't going our way? Well, today I discovered an answer to a "why" that I hadn't even asked because it must not have made the "why" cut; possibly because it was too positive.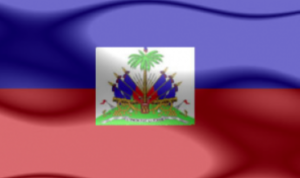 Let me explain. I met two men today who kind of made me realize the impact of me being here can make. These men and I share a very important common goal: help the Women's Haiti National Team get the respect they deserve. They are amazing. They are strong. I wish everyone in the world knew this. How could I do something to make that happen? This too has crossed my mind along with the endless list of "why's" over the past few years being a part of this team. The incredible part of today was that I figured out why I am here in Lafayette, IN right now. I was meant to meet these men. I was meant to meet people who are so passionate about helping that they couldn't keep from coming here to see the team.
One of the men I was fortunate to meet is named Peterson Jerome, the other is Jean Pierre (no, I did not make a typo, Peterson has a last name as a first name and a first name as a last name…). Peterson came to America from Haiti when he was 17, went to school, then became a professional soccer player here. Wow. Right? Not only would that be tough because of uprooting yourself in every sense of the word, but because I hear English isn't the easiest language to just pick up at 17 years old. But he prevailed. And now, today, he reminded me of a feelings I recently wrote about..lucky and blessed. I know this next phrase is really cliche and used way too much, but I really was at the right place at the right time. A very HUGE answer to a "why am I here" that I haven't even asked yet. No doubt, I was meant to meet him. Possibly my new hero.
Now he is here in the states and is making a difference each and everyday. Here is his website http://www.haitiyouth.org/petersonjeromebio.htm. Please go see what this man is doing for youth today!
Today is gone and tomorrow we play Australia. I am extremely excited to put on Haiti colors and play next to my sisters, my family.
I can't wait!