The SOUL Roc Foundation was started by Samantha Brand in 2015. Sam plays for the Haitian Women's National Soccer Team, but was born in the United States. She knows while playing for Haiti, she was born into many privileges that some of her teammates never experienced. She wants to do something with those.
The SOUL Roc Foundation aims to connect youth soccer players who are fortunate with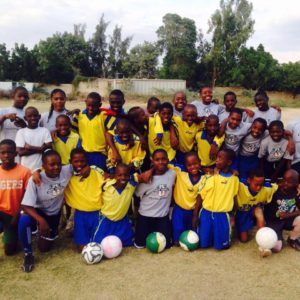 those in Haiti who are not. This could mean sending soccer equipment to them, hosting a clinic and donating the proceeds to youth organizations, or simply supporting youth teams in Haiti with love and kindness.
If you have soccer equipment you no longer need, or are a youth soccer organization with uniforms you no longer need, contact us! We would be happy to take them off of your hands and give them to some kiddos in Haiti who need them!!