This team has the unique opportunity to work with a Sports Psychologist who helps us get our mind focused on the right things. He encourages us to be complete players. That takes time. It takes commitment that goes far beyond the lines of the field. It takes sacrifice and it takes a whole lot of drive. Mr. Bean (his nickname) helps us find the tools to have all of those things.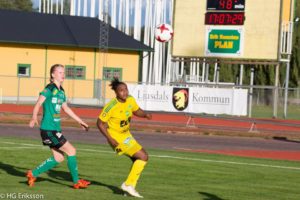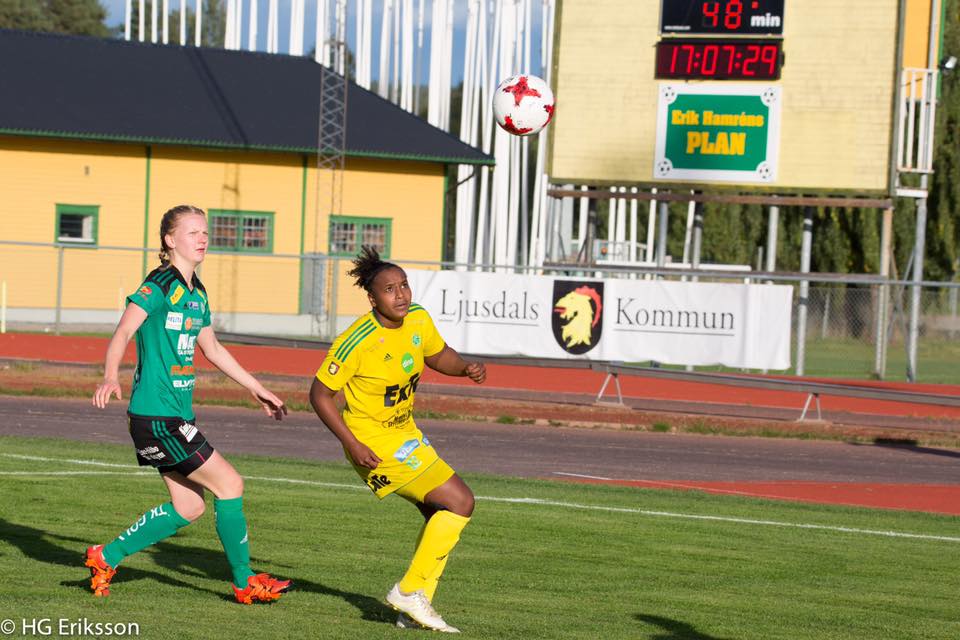 In our last Bean meeting, we were asked what we thought about the season, past present and future. This question comes up a lot for us seeing as we are undefeated and if things stay this awesome, we would move up. A lot of people ask us about our hard matches. The one that comes up most often in our gameagainst GUSK. But the problem with that was that they were never our next match up. So, in this meeting when we were asked about all that, my only response was Bele, the name of the team we were meeting next. 
This Bele team is a pain the Ljusdal history. We have never beaten them. They were our only non win this whole season as well. But this time, we prepared so well it was inevitable that we would be successful. How successful?? Well, we scored in the first minute of the match, I scored a left footed volley that I will remember forever, and one of my favorite Swedes in the world (Karin) scored her first goal after coming back from injury. 
Let me just elaborate on this girl. She slightly tore her hamstring and worked her tail off to get back on the pitch. In her first game back, she had an amazing start and then POW! Tore her hammy to shreds. She had every opportunity to get down, to feel sorry for herself and to let negativity take over. But she didn't. She fought. Hard. I watched her in the gym day after day running and training. Inspiring doesn't do her justice. So when she hit the back of the net in this last game, the relief and happiness that took over her and the rest of the team was palpable. I was the first to get to her after she scored and we hugged for a solid minute. She let out a tear of joy and raised her hands to give that goal to her Papa in heaven.  
I scored again at some point in that game and our fans were more than happy. And let me tell you, we have the best fans ever. They even clap when we miss a shot. I feel that they are our 12th player on the field. And now, we finally prepare for this game of all games, GUSK. And guess what? Those crazy fans we have are renting a charter bus and driving three hours to come and support us. Like whaaaaat? Blessed is the understatement of the century.